Nuclear Industry
---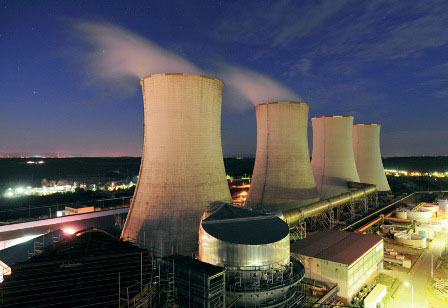 Non- Destructive Testing (NDT) plays an essential role in assessing the structural integrity of the main components of nuclear power plants. On one hand, detecting and sizing flaws during periodic in-service inspection provides input data for fracture mechanics calculations and, on the other hand monitoring material conditions by means of NDT can help assess material degradation processes in terms of crack or defect growth and thus contributes to possible early warning of component deterioration. Because no new plants are being brought into operation there is an increasing concern with improving the operational lifetime there by increasing the electricity being generated and reducing the unit cost of electricity from a plant.
Experienced, dedicated NDT nuclear power inspection professionals provide services to this important industry. These individuals specialize in Power plant inspections related to your components such as turbines, boilers, high-energy piping, transformers, nuclear lift rigs and condensers.
KAIZEN provides quality inspection methodologies that enable power generation facilities to maximize their maintenance dollars by providing innovative and quality inspections.